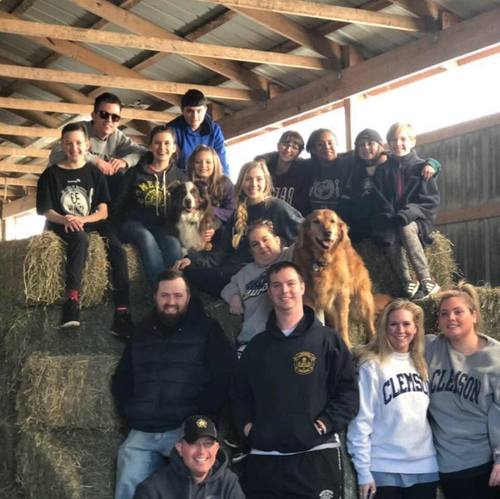 All of our Children's Ministries are developed on the foundation of the Bible. Our teachers work hard to make sure that what they are teaching and portraying to the children comes directly from the Word of God.

We believe that we are a complement to what is already being taught in the home. It is our desire to give support to every parent as they seek to provide a godly home life. If we can ever be of more assistance, please ask.

We count it a privilege to be able to be used by God, in any small way, in the life of your child.

Nursery – Kim Cleary
All babies 0-24 months are welcome here. Nursery is a loving, safe environment headed up by Kim Cleary. Each Nursery worker has a desire to demonstrate the love of God as they care for your child.

Sunday School – Kim Cleary
We offer Sunday School for all ages. We desire to help you instill in your child a love for Jesus and a love for His Holy Word.

In the younger grades your child will enjoy singing their favorite Christian songs that are designed to teach the truths of God. Each week they will hear a well prepared Bible lesson. Your children will also cement the truth of the lesson in their lives by making a craft or coloring page to take home. One of our most cherished times each week is when your children share their prayer requests and praises. What a joy it is to hear young people praying together.

Jr. Church - Dale Marshall & Ian Schock
In our older grades our young people are challenged with strong biblical teaching that teaches them about our great God. These truths are then translated into everyday strength to make a stand for Christ. Classes are designed for interaction and discussion.

A.W.A.N.A. — Judy Magie
AWANA Clubs is a worldwide Non-Denominational Program that we host, it stands for Approved Workman Are Not Ashamed. This program meets every Wednesday night throughout the school year. Awana Clubs combines bible lessons, verse memorization, games and fellowship to teach our children the importance of God's Word and to guide them on their walk with the Lord.

Ignite - JBC Youth Group – Chelsea Maver
JBC Youth Group is designed for children between the ages of 10 and 18 and is primarily a time for children to have Christian fellowship. Meets every Sunday night during the school year and consists of games times, hobbies, praying and age appropriate Bible study. This group is a great practice for your children to understand what it means to be the church.

Over the past several years, our teens have been committed to ministering to our neighbors at the local motels. Twice a month, our youth group children provide food and friendship in an effort to share the love of Christ.
These groups also provide a safe place for teens to come and hang out and share their lives as Christians.